Ny i Värmland, together with Compare, have gathered the most offensive IT companies in Värmland. We have mixed the big with the smaller, those who develop products and consultants with a special niche. Together we present both breadth and depth, in other words an attractive career.
On March 6-7, we invite 10-15 talents within IT to experience Värmland for 24 hours. Are you one of them?
You will meet Tickster, Atea, Addoceo and CGI who are all ready to recruit!
For 24 hours we offer food, activities, accommodation, new contacts, and everything to give you a really good feeling of Värmland. And hey, we obviously invite the whole family. If your partner is outside the IT industry, we make sure to pair right with relevant employers and if you have children, we have a grandmother to lend for childcare. Yes, as notice, we'd love you to come!
So, if you think about changing lives, moving back, changing the big city noise to bird songs, 45 minutes in the car queue to 10 minutes on bicycle and broad range of hobbies without queuing for years. Then this is the event for you!
Be sure to apply today, selection is ongoing!
Application process
You submit your application
We contact you for a short telephone interview
10-15 people will be offered space
We keep in touch as we want to create the best possibilities for you and any partner to settle here. While counting down the days, we try to arrange relevant meetings even for your partner, unless he also works within IT.
You arrange your tickets here.
Once here, you will meet employers and experience Värmland
Once you have landed the job, you will keep in touch with us so that we can help you with all the practicality and relocation entails
You relocate
Last but not least, you are part of Ny in Värmland's wonderful activity meetings where you can boost your new network

We work side by side with our customers to help them reach their goals. We do this by combining our industry knowledge, innovation ability, technical expertise, local presence and global delivery capacity. With 40 years of experience in creating and operating community-based and business-critical solutions, CGI is the obvious partner on the digital journey.

By creating a world-class IT infrastructure, Atea contributes and lays the foundation for a smarter and more innovative Sweden. We and our employees have been based on the needs of today's businesses when shaping our offer for Information Management, Digital Workplace and Hybrid Platforms. It all fits together. It's about finding and utilizing all the data and using it correctly, how we interact with each other both at work and in private and that the data is made available and stored securely.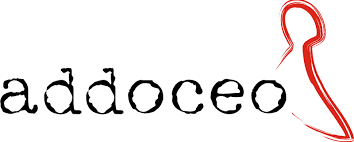 Addoceo is the consulting company that combines qualified services and solutions in IT and projects with knowledge, business benefit and efficiency. Our services are project development, project management and system development.

Every minute, 8 expectations are bought, 8 dreams of unforgettable experiences, through the system we built together. A system that lets organizers focus, visitors experience, a system that grew out of an iconic era when the Arvika Festival was Northern Europe's most important venue for alternative music.